---
PERN uzyskał certyfikat CIPS-u (Chartered Institute of Procurement and Supply) i tym samym dołączył do grona 300 firm z całego świata z najwyższymi standardami operacyjnymi w działach zakupów. 
PERN uzyskał od CIPS, największej globalnej organizacji zrzeszającej profesjonalistów z obszaru zakupów w 150 krajach, certyfikat  dla funkcji zakupowej na poziomie standard, który potwierdza zgodność z najlepszymi światowymi praktykami w obszarze zarządzania zakupami.
Sam proces certyfikacji PERN trwał 12 miesięcy. W trakcie projektu zbadano ponad 100 obszarów z głównych filarów aktywności zakupów: przywództwa i organizacji, strategii, kadr, procesów i systemów, mierzenia wyników i zarządzania. Przygotowanie funkcji zakupowej PERN do certyfikacji zaczęło się znacznie wcześniej – kilka lat temu i obejmowało m.in. wdrożenie:
kompleksowego, cyfrowego systemu zakupowego,
zestawu mierników efektywności pracy kupców i okresowego ich pomiaru,
specjalizacji kupców, poprzedzonej opracowaniem i wdrożeniem drzewa kategorii zakupowych,
nowoczesnej struktury organizacyjnej z wyodrębnieniem funkcji sourcingowej i back-office.
Certyfikacja pozwoliła na kompleksową analizę wszystkich procesów w obszarze zakupów Spółki oraz ich optymalizację zgodnie z globalnymi standardami.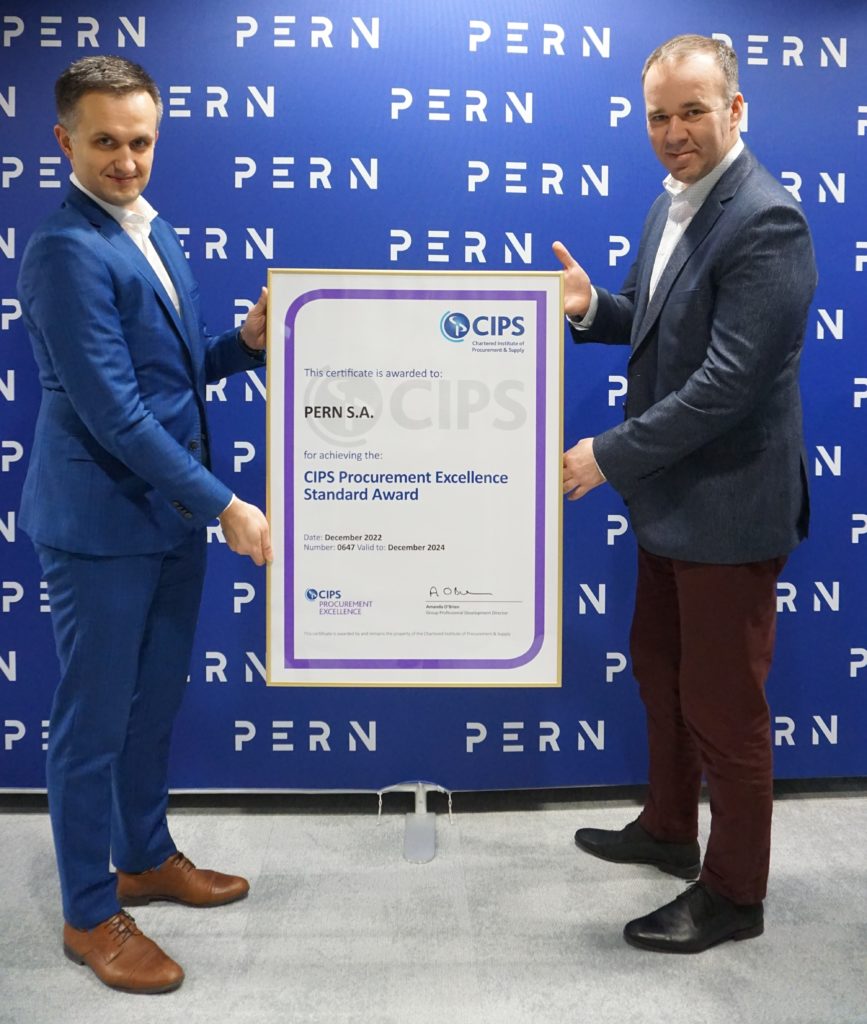 ---
---